Plaster
For thousands of years plaster has been used to finish all kinds of wall and ceiling surfaces. Here in the Shenandoah Valley many very skilled artisans worked their craft into the fabric of our homes and buildings, carefully smoothing layers of lime putty and sand mixtures into flat polished surfaces. Time, settling and moisture can cause cracking or plaster failure. Shenandoah Restorations can restore this wonderful natural material using the same techniques and natural ingredients.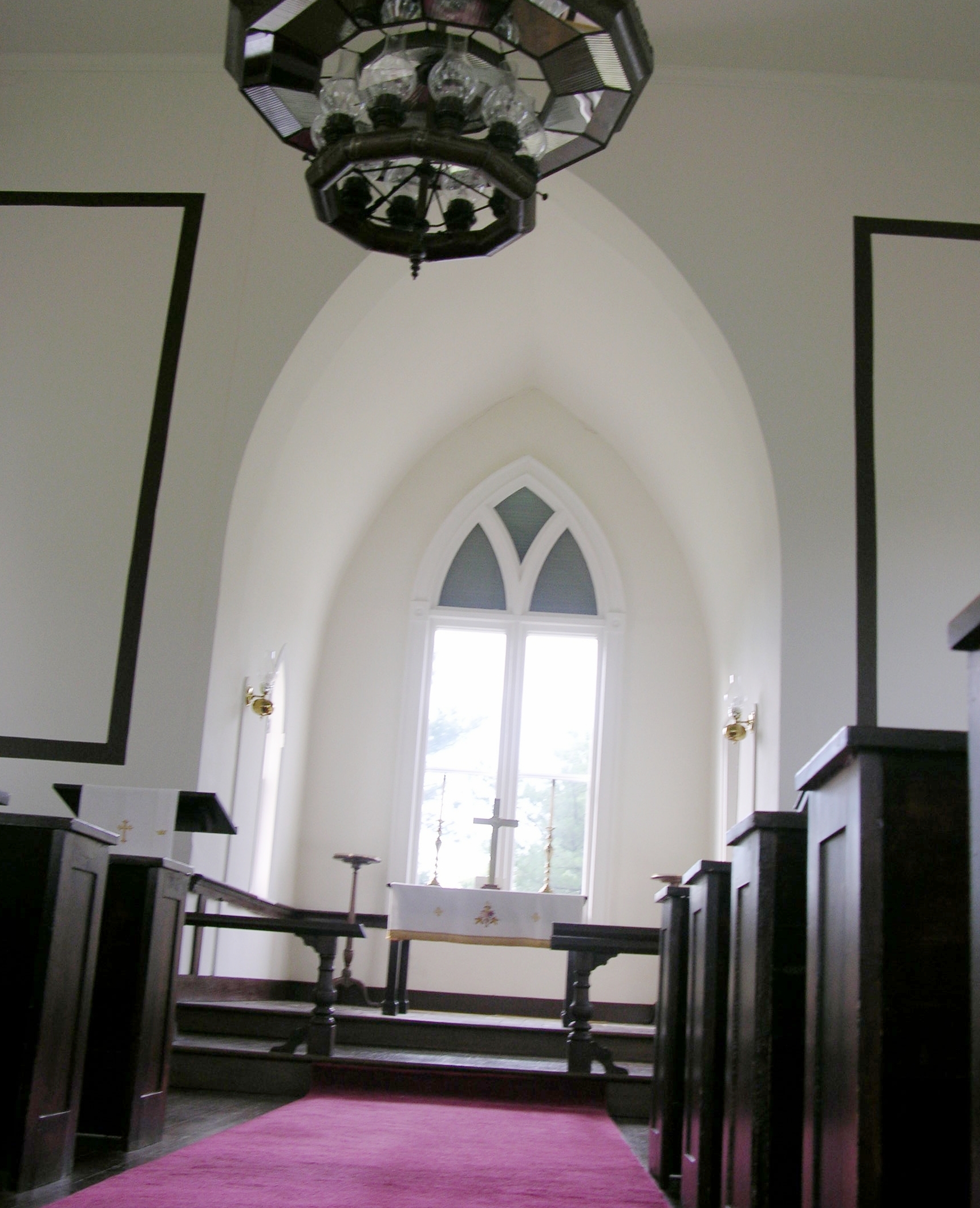 St Thomas Chapel - 1834, Middletown, Va
The plasticity of this material allows for smooth curves as well as flat walls in a way that goes against the nature of drywall or sheet-rock. This building was used as a hospital during the Civil War.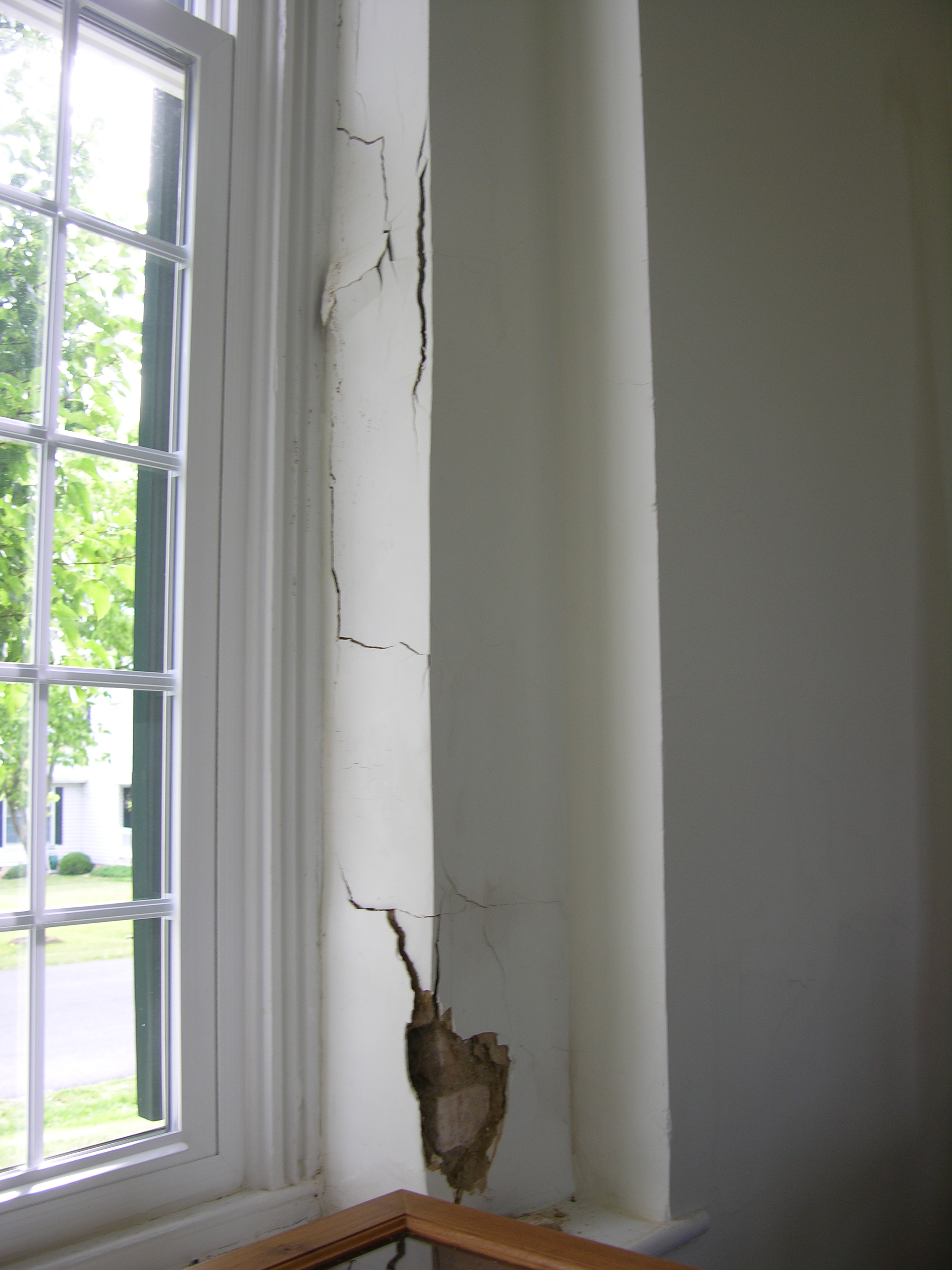 St. Thomas Chapel - 1834, Middletown, Va
St. Thomas Chapel, 1834 - Middletown, Va
Traditional 3 coat plaster repair with horsehair. Traditional plaster is a layered system made from lime putty, sharp sand, animal hair and water to varying degrees. It is important to use like materials when working with historic plaster.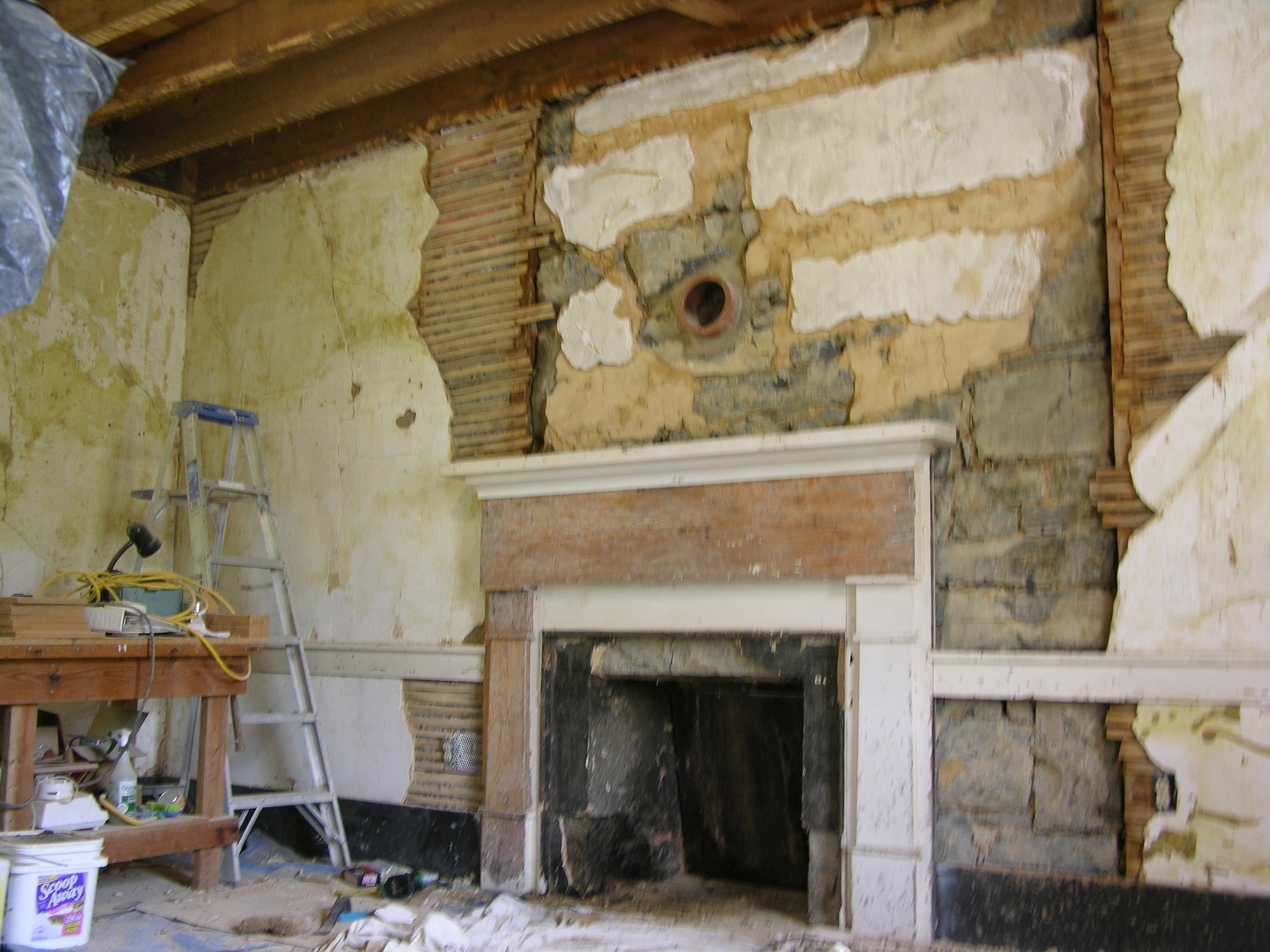 Wierman Parlor
Manufactured paneling and 3 layers of wallpaper were removed from this parlor built in the 1850's. Nails and glue from the paneling had caused extensive damage to the old plaster and wallpaper.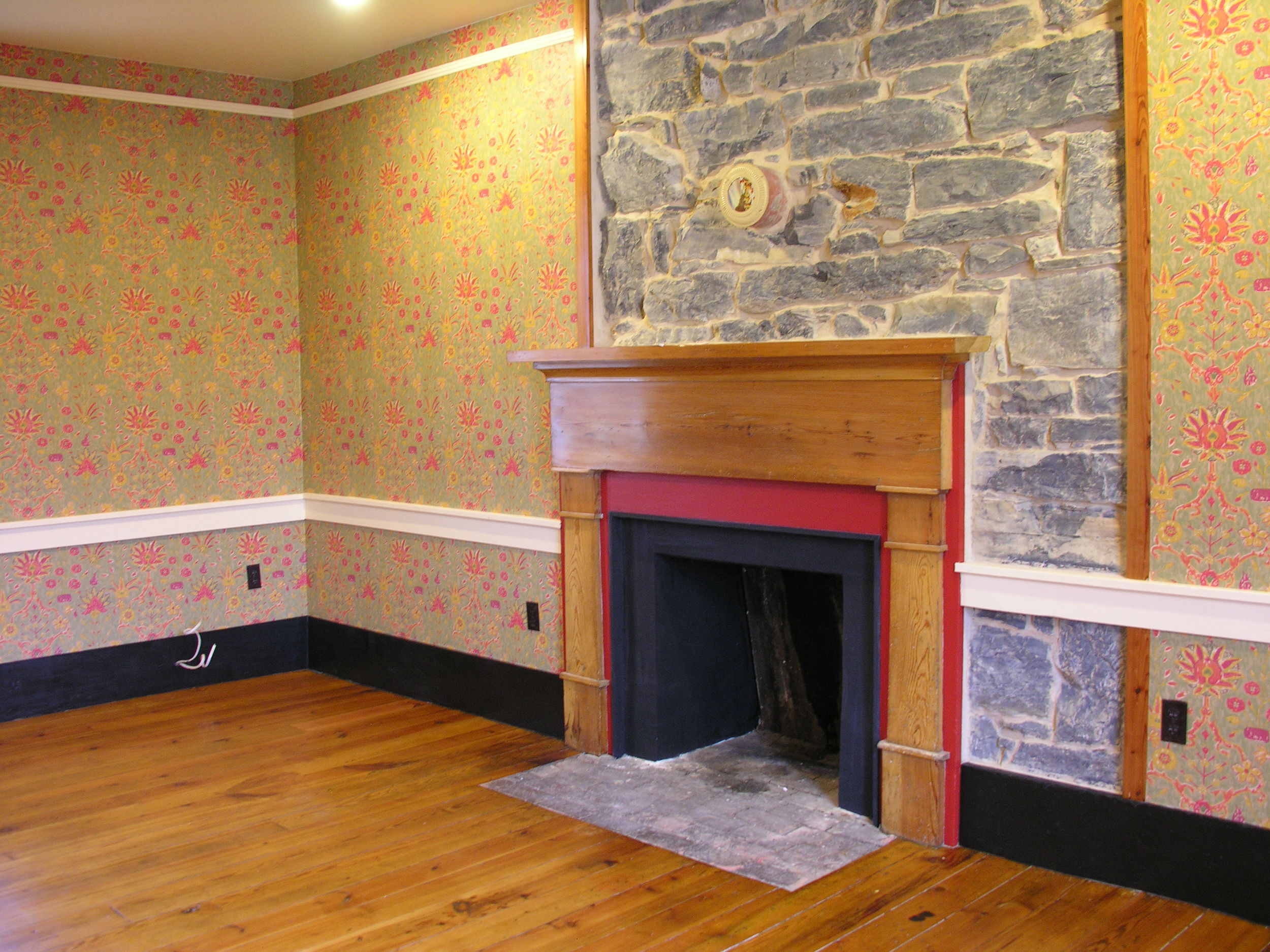 Wierman Parlor
Early plaster walls were almost never painted but were left natural or whitewashed to help illuminate a room in the days before electric lights. When wallpaper became affordable in the late 1800s, it soon became the finish of choice. Once the plaster was repaired in this parlor, wallpaper was selected to continue that tradition. The chimney was exposed, which frames and draws attention to the refinished offset mantel.
Decorative Molded Plaster
Sometimes plaster was molded to decorate ceilings and cornices. Original plaster from the 1840's mysteriously collapsed and became was not salvageable. We built a jig to match the profile and after applying scratch and base coats to the ceiling, we were able to reproduce the medallion by adding a high level of gypsum to hydrated lime putty and layering dozens of finish coats.
Lath
Older wood framed houses often have a system of wood or metal lath that is used to establish the planes to which plaster is applied. This photograph is of a transition from wood lath to limestone infill which is an area prone to cracking due to disproportionate rates of movement and settling. This wall has been prepared for a scratch coat, and it is easy to see the various layers of this historic wall system: wood, stone, scratch coat, base coat, and finish coat plaster. Thin lath riven from six foot long strait grained pine was common during the eighteenth and early nineteenth century.
Plaster Stabilization
Loose plaster can be re-attached to walls where the the original bond has failed. With wooden lath, it is not uncommon for the plaster "keys" behind the lath to fall away over time.
Picture Molding
Picture rail molding is a good way to protect restored plaster walls from the potential damage of years of future redecorating. It is also an attractive method of hanging ornamentation that has been used historically for over 100 years.
Well House, circa 1800 - Edinburg, Virginia
This well house space was once used as a law office during the war of 1812. Many years of soot had covered the plaster and whitewash of these soft and crumbling parged brick walls. Roof leaks had caused the plaster ceiling to separate from the hand split lath.
Plaster preservation
Much of plaster had to be removed to the scratch coat. The remaining plaster in the ceiling was reattached and the cracks were dug out and repaired. Several new finish coats were then blended into the original layers. Some base coat and brickwork was left exposed and an antique fruit jar was used to fill in an old exterior flue letting in light for a creative effect.
Detail
Some of the base coat that was originally made using sand from nearby stony creek was reconstituted and recycled to be used as an aggregate for new mortar and base coats. Keeping as much of the original material as possible also ensured a color match.